WaterLilly For Sale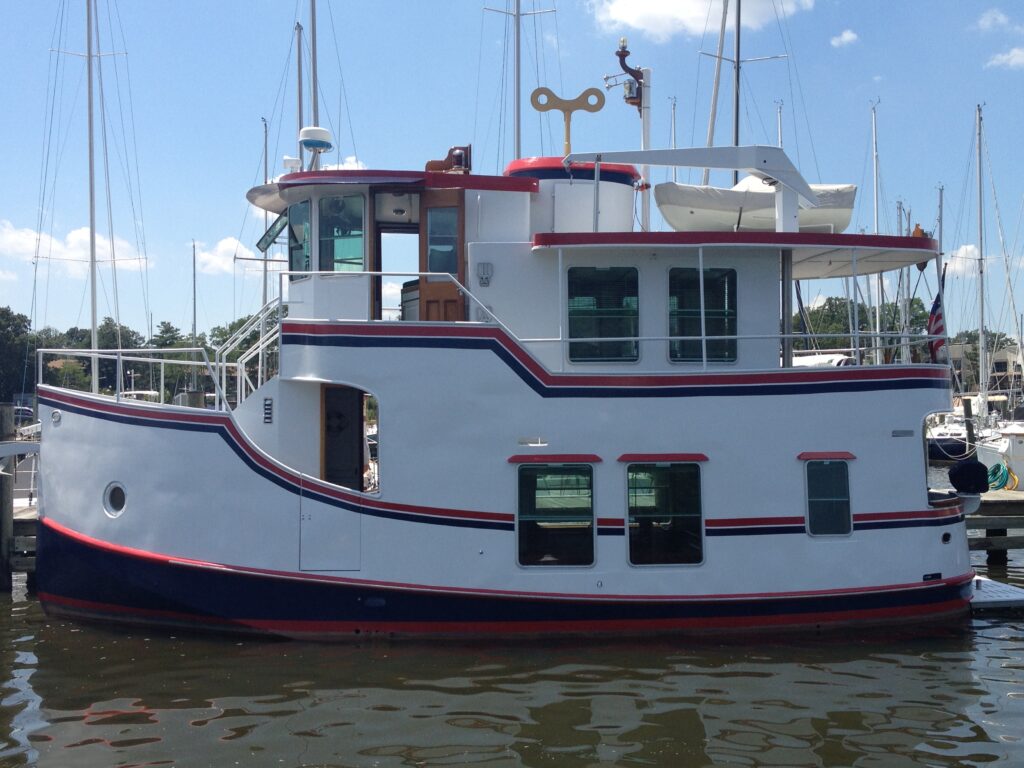 ---

Profile of Jay Benford, NA.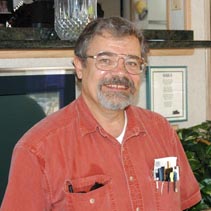 Jay Benford was taken sailing before he could walk, by parents unconcerned about the impressions being made on the youth. He was several years old before he determined that this might not have been perfectly normal procedure on the part of his parents. By then, of course, it was too late for he had become hooked on cruising. His school teachers' pointed remarks about the lack of variety on his book reports (always nautical books) seem to have been of no concern to him. His two years at the University of Michigan led to a much better knowledge of the location of the nautical sections of the libraries than the locations of his classrooms….
He says the best parts of his education were his apprenticeship with John Atkin and the subsequent jobs with a number of boatbuilding firms. After seven years of working for others, he opened his own yacht design office full time in the spring of 1969. Shortly thereafter he got a series of instructive lessons from his accountant in the use of red ink….
He lived aboard for over a decade and a half, living both on sail and power boats, and brings this experience to all his design work. His recent design work varies from small craft to freighter yachts to a 40 meter (131′) ketch. When not off cruising, he can be found in his St. Michaels, Maryland, office working on one of his dozen or so current design projects.
Comments from a Coworker
Jay R. Benford has a lifetime of experience in the creation of custom yachts. It's what he's always done. Since 1962 Jay has been earning his way in the narrow and difficult field of custom yacht design. He's designed boats for many uses. Tugboats, fishing boats, cruising sailboats, liveaboards, and freighter yachts. And they've all been successful. More than that, they've almost been magical in the way they meet their owner's dreams.
I don't know how he does it. And I've watched him at his drafting board. He draws lines and looks them over, tweaking one, pulling another. Tilting his head a bit, it seems he pauses for some spirit of inspiration to ghost on by. Then I've seen him grab it, and out flow more lines onto the paper. And they are beautiful, incorporating all the space and function our clients desire, in a unique and lovely form.
Frankly, I think he has an extra lobe in his brain that allows him to do this!…
But whatever the reason, it is enough that thousands of Benford designs have been built and sailed safely all over the world.
During this same lifetime, Jay has spent decades understanding the perfect liveaboard. He and his family lived on board, and I see the joy and strength it gave them. Jay has lived on boats for many, many years. Power and sail—passagemakers and coastal cruisers. (One, on which he lived for over ten years, was his own creation, Sunrise, a 34-foot Pinky Ketch, with a "Great Pyramid" sailing rig that must be seen to be believed!) Jay has worn the corners off of life, living on board his boat.
In the few years that I've spent afloat I've noticed the same things as Jay. It is a life of challenges and changes that takes a body and strengthens it. Your awareness increases. Your tranquillity does too. We believe this way of life is superior to living ashore. Our experience has shown that we grow closer to our mates, our world, and our souls by living aboard a boat. It is a delightful life, rewarded with the satisfaction of pleasant adventure, closeness with nature, and all the comforts of home! There is some unfathomable peace found in the simplicity of the liveaboard life. This we want to share.
Jay's liveaboard designs stand alone in the industry. His Florida Bay Coasters set the standard for commodious living afloat. The family continues today. Here is what you find in a Benford liveaboard design:
Uniqueness. The character and charm of a Benford design is her most obvious feature. You will never lose yours in the sea of white-plastic-boats! Expect a lot of friendly inquiries. Not a boat for the reclusive.
Livability. A Benford Yacht's ability to function as a home is unprecedented in the modern marine industry. Generations ago, vessels had the warmth and comfort of a shoreside home, but in the quest for speed, comfort and grace were lost. These boats bring it back in style. Living is where they're at!
Seaworthiness and Strength. I wish you could see the thinking that goes into a Benford Yacht. You would be amazed at the detail. Everything is considered—the state of the sea, the load on board, the reliability of her systems, the ease of maintenance, the economy of cruising, and the costs of construction all are balanced against one another, forming a single unity—an environment of safety. Hundreds of designs and thousands of boats testify to the depth of this commitment.
Jay and I believe we can help many people if our yachts are done on a production or semi-custom basis, as opposed to the former one-off method. Most of Jay's boats have been built by small shops, or by the owner/builder. Many are unique creations for wealthy clients, custom-built at great expense.
Benford Design Group is dedicated to meeting the needs of those who desire the pleasing life afloat. We have the designs, and we know the best builders. It is only natural for us to bring these two together and create our livable cruising designs, well built, at an affordable price. Our combination of experience, expertise, and economy puts Benford Design Group in a strong position to enrich the lives of those interested in this pleasant way of life. We can deliver turn-key vessels, ready to go. Just bring your clothes, food, and family!
The interiors of these small ships are typically Benford, with large rooms, accommodations for real people (people who do laundry, enjoy air conditioning and heat, etc.), and a hull form designed for durability and economy. In the books of our plans you'll see our designs. It's been said that these are the benchmark for liveaboard designs. I believe this is so. There is nothing on the market that can equal them.
So call us when you are ready. Benford Design Group is here to help achieve your liveaboard dream.
Stephen W. Worden
"Home is where the chart is."™